01 janvier 2010
Bon, ça y'est, j'ai la motivation pour faire une petite rétro 2009. Allons-y donc.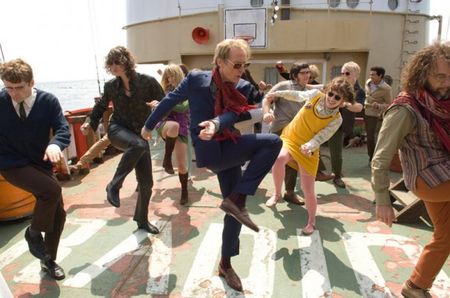 L'année dernière, Gus Van Sant, Woody Allen et Christophe Honoré ont encore sorti des super films -comme d'hab. On a eu aussi de belles comédies : OSS117, The Boat That Rocked (Good Morning England), et Harry Potter -non mais quand même sérieux, quelle blague ce film, j'ai passé mon temps à rire devant. On a eu des films avec des BO géniales, indédites (Max & les Maximontres/Where The Wild Things Are) ou pas (encore Good Morning England/The Boat That Rocked) que nous avons pu écouter en boucle (plus ou moins) tout au long de l'année. Il y a eu des grosses daubes aussi, mais je préfèrerais parler de la belle découverte qu'est Xavier Dolan. Mais si je ne devais choisir qu'un film, j'en choisirais deux : Where The Wild Things Are (Spike Jonze) et J'ai tué ma mère (Xavier Dolan).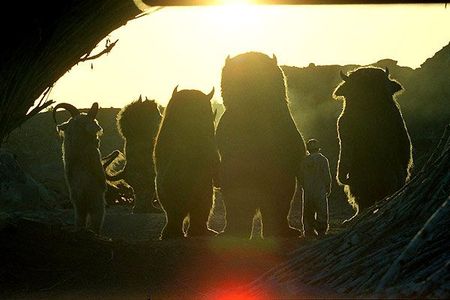 L'année dernière, Ron Asheton est mort. Il a ouvert les festivités. Très vite (dans l'ordre chronologique), Claude Berri, Lux Interior, Alain Bashung, Hugh Hopper, Sky Saxon, Farrah Fawcett, Michael Jackson (qui a totalement éclipsé les deux précédents qui, souvenons-nous-en, nous ont quitté le même jour), Pina Bausch, Willy DeVille, Lester Willian Pollsfuss (Les Paul), Ted Kennedy, Sim, Patrick Swayze, Filip Nikolic, Irving Penn, Dickie Peterson, Claude Levi-Strauss (je n'oublierais jamais l'hommage en amphi de mon prof de diversité des cultures - unité de l'homme), Jacno, Jerry Fuchs, Jocelyn Quivrin, Brittany Murphy, Ann Nixon Cooper, Vic Chesnutt, James Owen Sullivan, et enfin, le 31 décembre, Felix Maximillien Rostaing, ex-doyen des français, l'ont rejoint.

Je suppose que j'en ai oublié, mais je pense que ma mémoire a déjà fourmi un travail inconsidérable.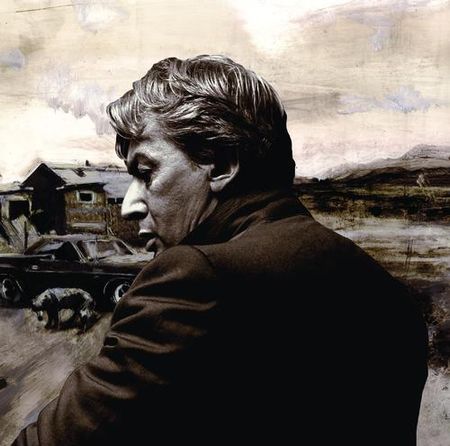 L'année dernière, j'ai adoré Alela Diane, Air, Amazing Baby, Andrew Bird, Animal Collective, Anthony & The Johnsons, the Antlers, les Arctic Monkeys, Bat For Lashes, Beirut, Bonaparte, Boy Crissis, Chairlift, Coconut Records, Dananananaykroyd, Dear Reader, Devendra Banhart, Ebony Bones!, El Perro Del Mar, Florence & The Machine (quand même) Franz Ferdinand, Frida Hyvönen, les Good Shoes, Grizzly Bear, Hockey, Jamie T., Julian Casablancas, Julian Plenti, Karen O., Kasabian, the Kissaway Trail, Late Of the Pier, Lissy Trullie, les Lonely Island (ça compte ?), les Maccabees, Mando Diao, les Manic Street Preachers, Naive New Beaters, Nickel Eye, Obel, O. Children, Official Secret Acts, Panda Bear, Passion Pit, Peter Bjorn & John, PeteR Doherty, Peter Von Poehl, Phoenix, les Rakes, RealPeople, Revolver, Röyksopp, S.C.U.M., School Of Seven Bells, Those Dancing Days et Two Door Cinema Club.
Là, si t'as lu attentivement, tu as du remarquer parmi mes oublis une erreur impardonnable. Parce qu'il manque mon groupe de l'année. The Horrors. Que j'ai découvert très en retard à cause de mon entêtement "j'ai pas aimé le premier album, pourquoi j'aimerais le deuxième ?". Mais en fait c'était une grosse claque, vraiment un album génial, avec une énorme préférence pour I Only Think of You.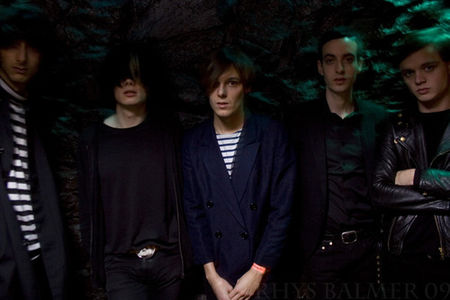 L'année dernière, il y a eu pas mal de bon clips. Ceux que j'ai préférés sont ceux des Horrors, de Jamie T., d'Animal Collective, d'Amazing Baby, de Bonaparte, de Florence & The Machine, des Franz Ferdinand, de Hockey, d'Official Secrets Act, et de Peter Bjorn & John. Avec une mention spéciale pour ceux qui m'ont fait le plus rire : Gloria de Mando Diao, Cornerstone d'Arctic Monkeys et 11th Dimension de Julian Casablancas.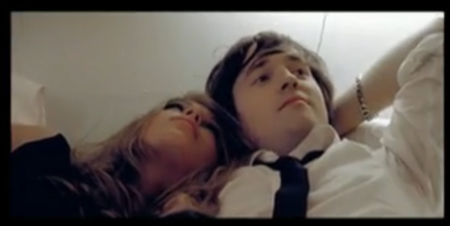 Cette année, j'attends de pied ferme (pour l'instant), les albums de Vampire Weekend (dans 10 jours), de Two Door Cinema Club (en février), d'MGMT (au printemps), de Late Of The Pier, de Little Joy, et (mais là c'est plus de l'espérance), des Strokes.
Commentaires sur ... 2009 ... => ... 2010 ...