09 août 2009
Les vacances d'été sont un excellent moyen pour faire le plein de musique - et rattraper le retard que l'on a pris sur l'année. C'est ainsi que j'ai découvert en voiture, peu après avoir passé Clermont-Ferrand, Ebony Bones!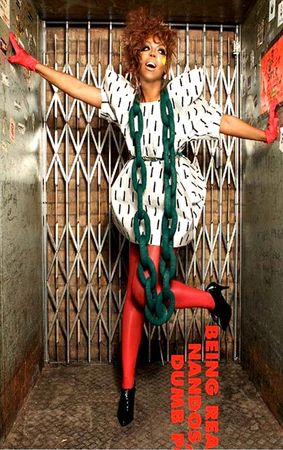 Je n'en avais lu que du bien, et avais cru comprendre qu'elle est un vrai phénomène en live.
C'est ultra-rythmé, joyeux et sombre à la fois, ça donne très envie de danser. Bone Of My Bones nous ouvre les portes d'un univers dans lequel on a toujours rêvé de pénétrer.
J'ai même mis I'm Ur Future X Wife en sonnerie, c'est dire - je crois que c'est la deuxième fois que je change la sonnerie de mon téléphone en un an, et je compte bien aller la voir le 11 novembre à Lyon (enfin, j'espère parce que là je suis un peu overbookée sur ce mois-ci).
I'm Ur Future X Wife
I Guess We'll Always Have New York
W.A.R.R.I.O.R.
Commentaires sur Bone Of My Bones