31 janvier 2008

Duo franco-finnois, formé par un français et sa petite amie finlandaise. [Wow. Quel manque d'inspiration !] Bref. Dan, l'homme, et Olivia, la femme. Le charme français mélangé à la fraîcheur finlandaise. Génial.

C'est... le mélange de l'anglais et du finnois (Unissasi Laulelet) est tout sipmlement... [j'ai vraiment pas d'inspiration, je touvre pas mes mots !] ... wondeful ! Leur espèce de folk-pop-rock est vraiment super ! Les chansons sont vraiment toutes plus originales les unes que les autres et mixent les styles dans une parfaite harmonie, tantôt soft and slow (On my Shoulder), tantôt rythmées et chaleureuses, à la I'm From Barcelona (Playground Hustle)... Je...

Je ne peux que les recommander à tout le monde !




Why would I carry such a weight on my shoulders?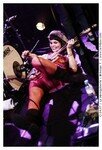 Why do I always help you carry your boulders?
You wonder why I carry such a weight on my shoulders
And why would I tttts such a load

Cos someday you'll see
Next time I'll try it another way

Why would you try to make me friends with them soldiers
when you know that I've never been familiar with orders
When you know that my heart is in a pretty disorder
And you should know that in my heart you fill every corner


And someday you'll that all I want is to please
Next time I'll try it another way

How long will I sit and wait like a soldier?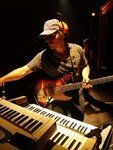 How many summers will it take?
How many summers will I wait?
How many shoulders will I break?


Vidéos : The Bridge Is Broken - The Do
On My Shoulder - The Do
Playground Hustle - The Do
Commentaires sur The Bridge Is Broken